MOODY NATIONAL
HOSPITALITY MANAGEMENT
Moody National Hospitality Management Company is a highly experienced, full-service, hotel management team that operates hotels for owners at the highest possible levels of service and profitability. We strategically balance the requirements of the market, brand and government, while prioritizing the needs and goals of ownership.
We built this management company internally, originally only managing affiliated properties.  This allowed for full financial transparency not only throughout our corporate team, but also to our property level management teams.  When we say we will operate a hotel as though we own it, we mean what we say.  We know that adding a dollar to the profit of a hotel is much more than a dollar.  Depending on cap rates, that one dollar increases the value of your hotel by $12-$15.  Our management teams at the hotels are trained on this concept, so that they also operate the hotel as though they owned it.
Ownership Services
Moody National Hospitality Management stays focused on providing superior, sustained hotel quality, hands-on operational service and margin improvement.  We provide property turnaround services for those hotels that may be distressed due to market conditions, physical distress, defaulting brand scores from guest surveys or quality assurance inspections, or any number of other reasons.  We are equipped to act in a receivership capacity for lenders, as well.
We manage all aspects of the hotels we own from soup-to-nuts. From pre-acquisition or pre-opening through disposition, our management team will be there every step of the way.
Our CapEx planning is designed to assist ownership in being adequately prepared for funding CapEx projects that may or may not be expected, including major mechanical and structural needs.  We also plan and prepare for new initiatives from the brands, as well as always planning and prepping for the next renovation cycle. Being highly flexible in our services, we provide customized services based upon the needs of the owner.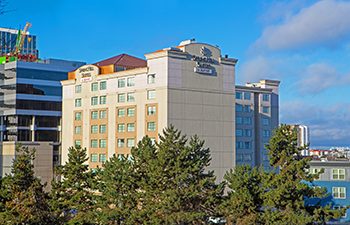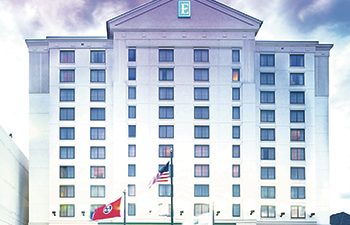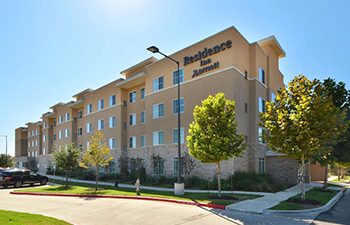 Revenue Management
We continually monitor results and the success of individual sales teams, while looking for any opportunities for improvement
At Moody National Hospitality Management, we develop innovative sales and marketing strategies, including creating and implementing targeted sales efforts, turning the properties into market leaders time and time again.  We continually monitor results and the success of individual sales teams, while looking for any opportunities for improvement.
Our revenue managers provide recommendations on pricing and inventory management, as well as implement creative changes in the reservations systems to maximize revenue to its fullest potential.
Our team can also evaluate hotels for potential repositioning, in order to optimize the power of each hotel brand, gain RevPAR and increase profitability.
Finance and Accounting
We are profit-focused at Moody National Hospitality Management.  We offer fully centralized accounting, provide full accounts payable processing, and create financial statements using the latest, top of the line technologies.   The operational accounting team provides a variety of reports and data, allowing us to monitor and reduce expenses, thereby improving and maintaining a healthy, robust operating profit.
We know our owners value reliable cash management and we provide diligent accounting services to protect the profitability and provide positive cash flow.
Due to our national purchasing agreements, we are able to leverage our portfolio of hotels to reduce costs for our owners.
Guest Services
We are extremely passionate about providing exceptional service for each guest that stays at our hotels.   We have a simple approach to guest service:  The hotel must be undeniably clean down to every square inch, in the public areas, guest rooms and even the back of the house.  Everything must work and work well, including reservation systems, billing, electronics, mechanical, electrical, plumbing – everything, without fail.  But also, the service by the associates must be beyond excellent.  We have developed systems and processes to manage the details that drive superior guest satisfaction.
We do not let being  good prevent us from being great.
Associates
To produce the highest level of award-winning service possible, we understand the importance of obtaining high quality talent in the hospitality field.
We achieve this by hiring the best of the best employees, training them continuously and giving them the tools to do their jobs at the highest level possible.  Providing world class service to our guests will enhance revenues and thus profitability, through building loyalty of guests and shifting share from competing hotels.
Moody National Hospitality Management also provides full human resource services including the monitoring, implementing and compliance all of the various federal, state and local labor laws, which change frequently across the many jurisdictions.  We offer competitive payroll services and benefits management for all of our associates. We understand and take seriously the successfulness of each of our associates as our goal is to develop increased self-sustaining members of society.  We know this is crucial to the success of our associates in our hotel teams and is directly tied to the success of our hotel properties.
Experience
Moody National Hospitality Management was formed within the culture of Moody National Companies and is led by a team of highly experienced, successful and creative leaders who are intricately involved at all of the hotels under our management.  The operating team at the hotels are supported and led by some of the best operators in the industry.